LEARN TO READ IN A PLAYFUL WAY!
SEGRA provides a unique song, movement and set of writing exercises for each of the 26 letter sounds. Every group of sounds unlocks a new set of games, including a blending bird to practise blending sounds together into words. 19 different games in total!

THE SEGRA TEAM
SEGRA is designed by four teachers, who are also authors of teaching and learning material. The four teachers are: Kerstin Beskow Schölin, Christina Jansson, Ann Johansson and Carina Ring. They have all worked with early grade reading ability for at least thirty years!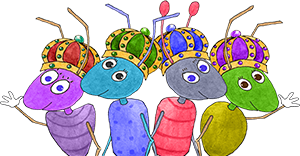 SUPPORT
If you get stuck, experience technical difficulties or got any other questions - please fill out the linked form and we'll get back to you. All kinds of feedback is welcome!